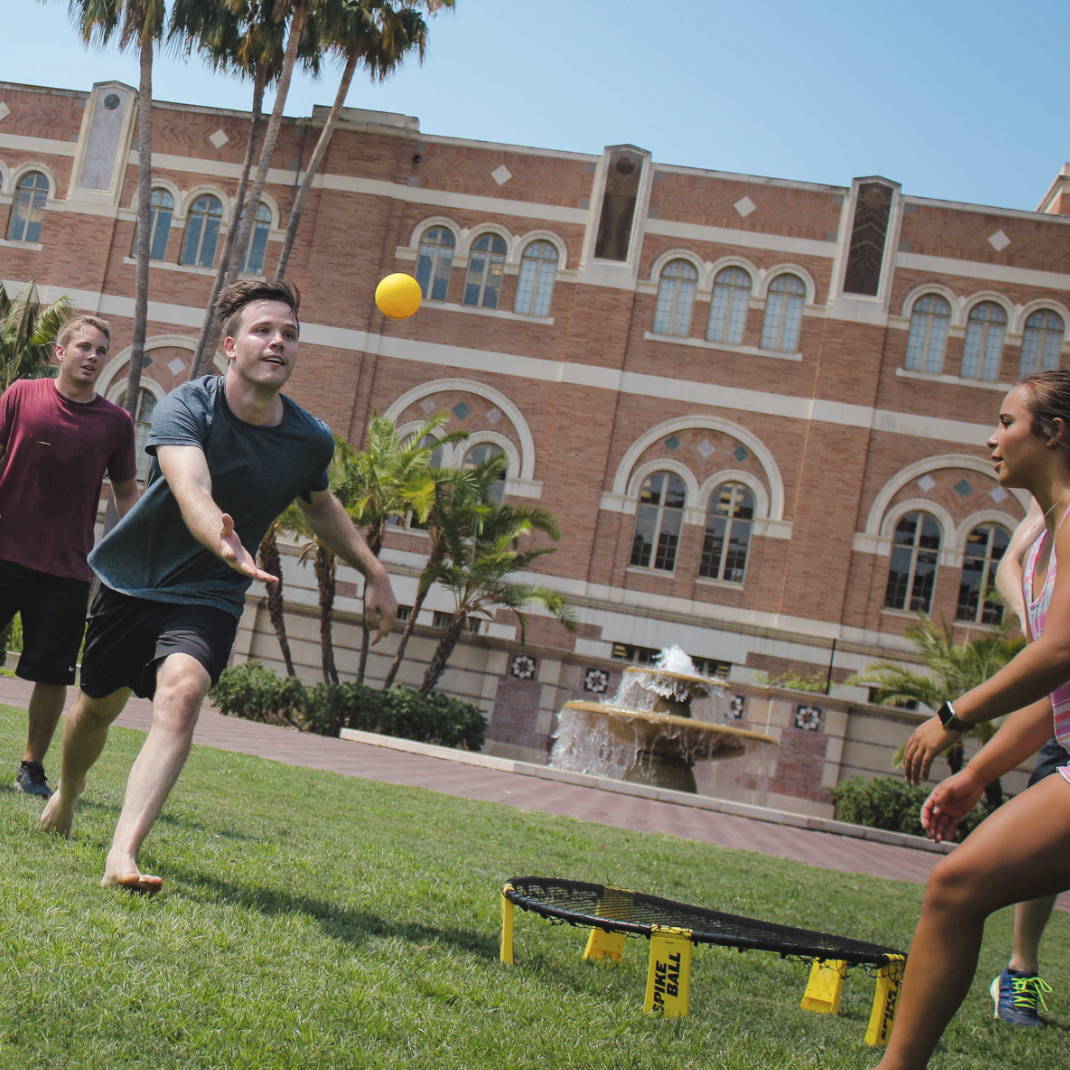 Get 15% off your order! Use code "SpikeballBlue365" at checkout.
Spikeball Inc is building a community around the next great American sport. We launched in 2008 with no real clue about starting a business yet here we are with 4+ million players all over the world. We've received tons of love from Shark Tank, Casey Neistat, Dude Perfect, The Today Show, Inc Magazine, and countless professional athletes and celebrities.  

The rules are simple; 4 players, 3 hits, 2 teams, 1 ball, and NO boundaries. A player starts a point by serving the ball down onto the Spikeball net so it ricochets up at his opponents. They have up to 3 hits between them (think bump, set, spike) to control the ball and bounce it back off the net. When they miss, you score. Games are to 21, the friendships are forever.
Use code "SpikeballBlue365" at checkout for 15% off