Spikeball Holiday Gift Guide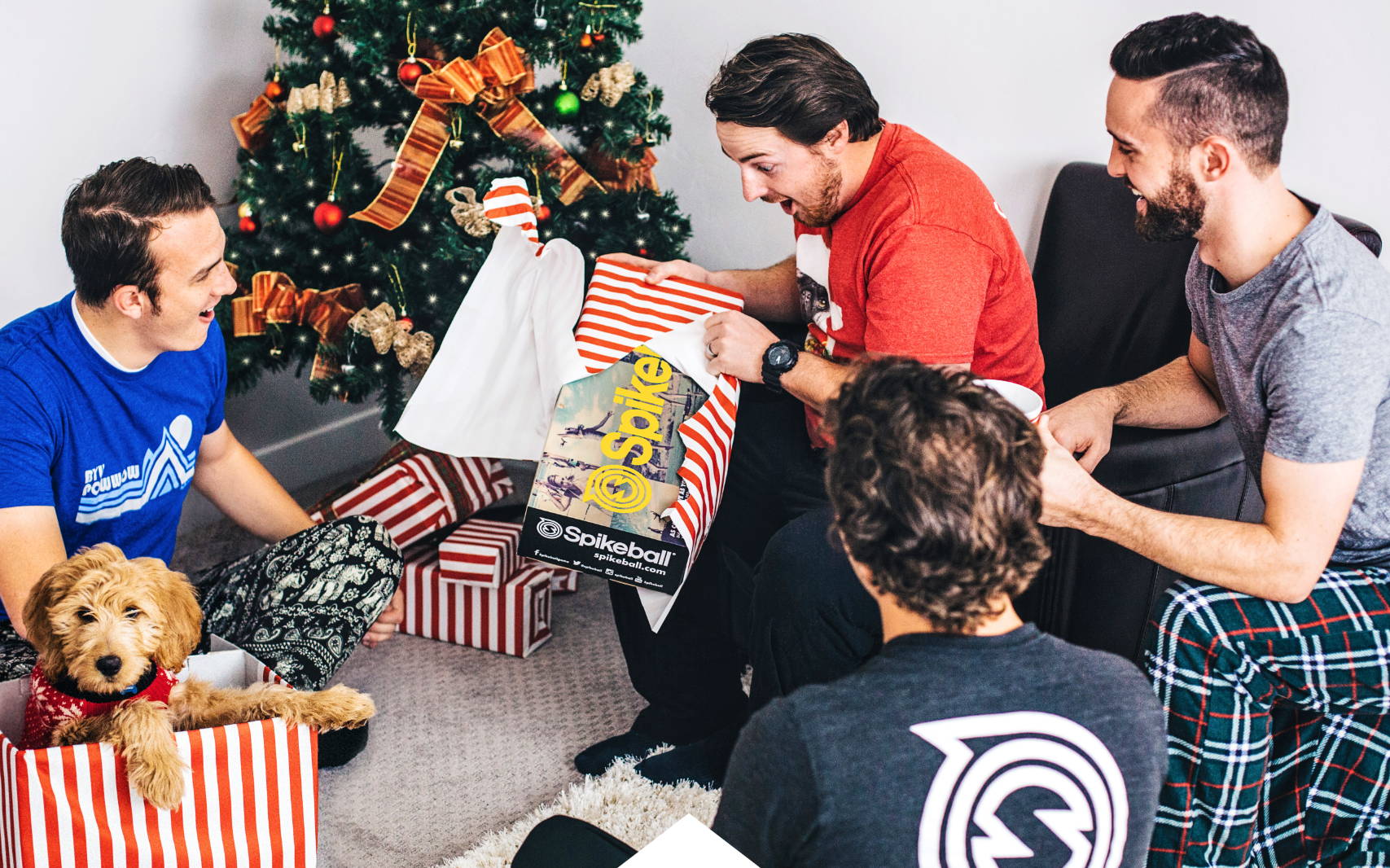 ✨SPIKEBALL HOLIDAY GIFTS✨
We all know the pain of shopping for a loved one. To make it easy for you, we compiled a list of our most gifted products so you'll find exactly what you need.

P.S. WE HAVE SOME GREAT DEALS GOING ON THESE PRODUCTS 🥰

IF THEY ASKED FOR "SPIKEBALL"
First-time seeing a Spikeball set? We know it looks like a trampoline...but believe us it's MASSIVE fun!
If your kid/grandkid/nephew/ex-lover/friend asked for "Spikeball", this is what they want.

Check out our Spikeball Kit Quiz to find which one is best for you!
We love our sets so much that we could go on forever. Hear what our customers have to say:

Bought for my daughters. They absolutely love it. The whole family goes into the backyard to play. Great product, happy customer.

Customer service is amazing!
My son absolutely loves his Spikeball and your customer service is amazing He lost the net after using it twice and Spikeball replaced it for free

LOVE IT. Introducing my daughters to the sport. Ripley and Piper will be future Round-net STARS
Already have and play Spikeball? Check out these attachments to up their game 👀
Spikeball can be played anywhere: in the water or even at night!
Some of the best ways customers have been using our attachments:

Lights are extraordinary!
I was gifted this spikeball net over three years ago and still use it to this day with only minor hiccups that the amazing customer service helped solve right away. The lights are an extraordinarily helpful addition, though I didn't think so at first. This is a definite purchase

My teenage son plays this with all his friends once the sun goes down. Spike all day, spike all night The darker it is the better, just don't run your friends over

Pro Kit is definetely worth the extra for durability. Also, the buoy kit is lots of fun in the water whether in a pool or in shallow water near ocean. Would recommend.
Why not get the best of both worlds (AND save some $$)? Check out these awesome bundles 🔥

This is a crazy cool product! I am now able to play at night and it is funnnn and to get both for the lower price was awesome. A purchase I will NEVER regret!

Very cool game! We bought this for our daughters 19th birthday!! She loves it!! Very easy to take places and anyone can play. We love the the lights!!!

We love this game. Easy to set up. You get a good workout playing. My kids and family live to play. Fun to watch the competitiveness it brings out
FOR THE SEASONED SPIKEBALLER