Customer Reviews
Write a Review
Ask a Question
04/02/2020
Gabe R.
United States
Compression Pants
Absolutely incredible. I love them so much. They are so comfortable, and thus far, completely durable. I've played in them about 15 times now. About 5 on turf, maybe 7 on grass, and like 3 on a hardwood basketball court. They are completely holding up still and feel great each time I play. I am 5' 8" and weigh 180. My waist is a comfortable 34, slimmer 32. The large size for me is perfect. Definitely would recommend to a friend.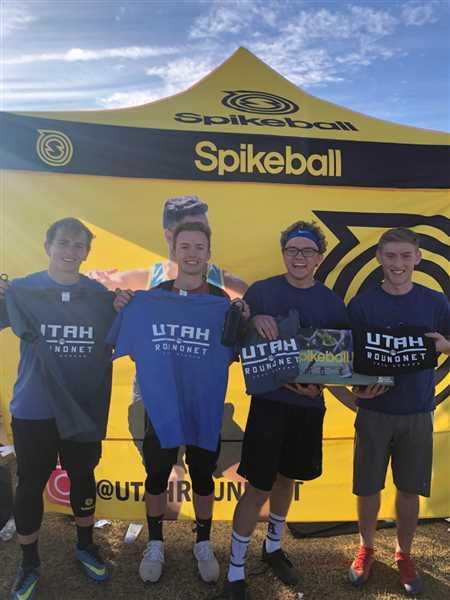 08/02/2019
Shawn G.
Canada
Love the gear
Fit great, good material, upped my mental game
Fully Compressed
Awesome compression pants. The material is great. Love having two pockets. Great for warm or cold weather games.
Answer fast! Great service
Spikeball you're the best
Exactly what I needed
Comfortable? Check. Durable? Check. Stylish? Check. POCKETS??? CHECK. These pants are exactly what I was looking for. I'd definitely recommend them.
Standard 3 Ball Kit (Best Seller)

shop

Usage

For standard 2 x 2 play; for fun or competitive play.
Longer rallies or to play with more people at once.
Designed for beginners or younger players.
For the serious player that has outgrown the standard set.
Net Size

22in x 18in
45 x 36in
45 x 36in
22in x 18in
Ball Type

Standard (3.5 in diameter)
XL (6.5in diameter)
XL (6.5 in diameter)
Standard (3.5 in diameter)
Legs

5, Collapsable
6, collapsable
6, collapsable
5, collapsable