June 22, 2023
For immediate release
Spikeball™ Toulouse Major: Europe Welcomes Inaugural Spikeball Major Tournament
Photos by Corentin Bureau @yellowballcult
The anticipation is building as the first-ever Spikeball™ Major event arrives in Europe. Roundnet Toulouse, along with Spikeball Inc, are proud to present the tournament: set to take place on July 1st & 2nd. This landmark competition will not only bring together the most talented players from around the world but also signify the sport's rapid professionalization and burgeoning popularity in Europe.
As the number of official Spikeball™ Tour Stops continues to rise across Europe, the Spikeball™ Toulouse Major is a testament to the sport's meteoric growth on the continent.
Star player, Laura Kunzelmann of K2, competes in the World Championship
Photo by Corentin Bureau @yellowballcult
This highly anticipated tournament will showcase the best teams and players from around the globe, including reigning World Champions and USA Champions 2022, Clark Marshall and Buddy Hammon of Assistive Touch (both Spikeball sponsored players).
The participating teams at the Spikeball™ Toulouse Major represent the pinnacle of roundnet talent. Among the notable contenders are the undefeated German men's duo, Paul Siemer and Lukas Eisentrager of Eisentrager/Siemer, who have dominated European tournaments in 2023. Cole Model and Max Model of Hilltop bring their inspiring comeback story following ACL injuries, making them a team to watch from the United States. And all eyes will be on women's team, K2: Laura Kunzelmann and Katie Pierson, who recently beat the previously undefeated US team, TWINZ, in the Spikeball™ Salt Lake City Major finals.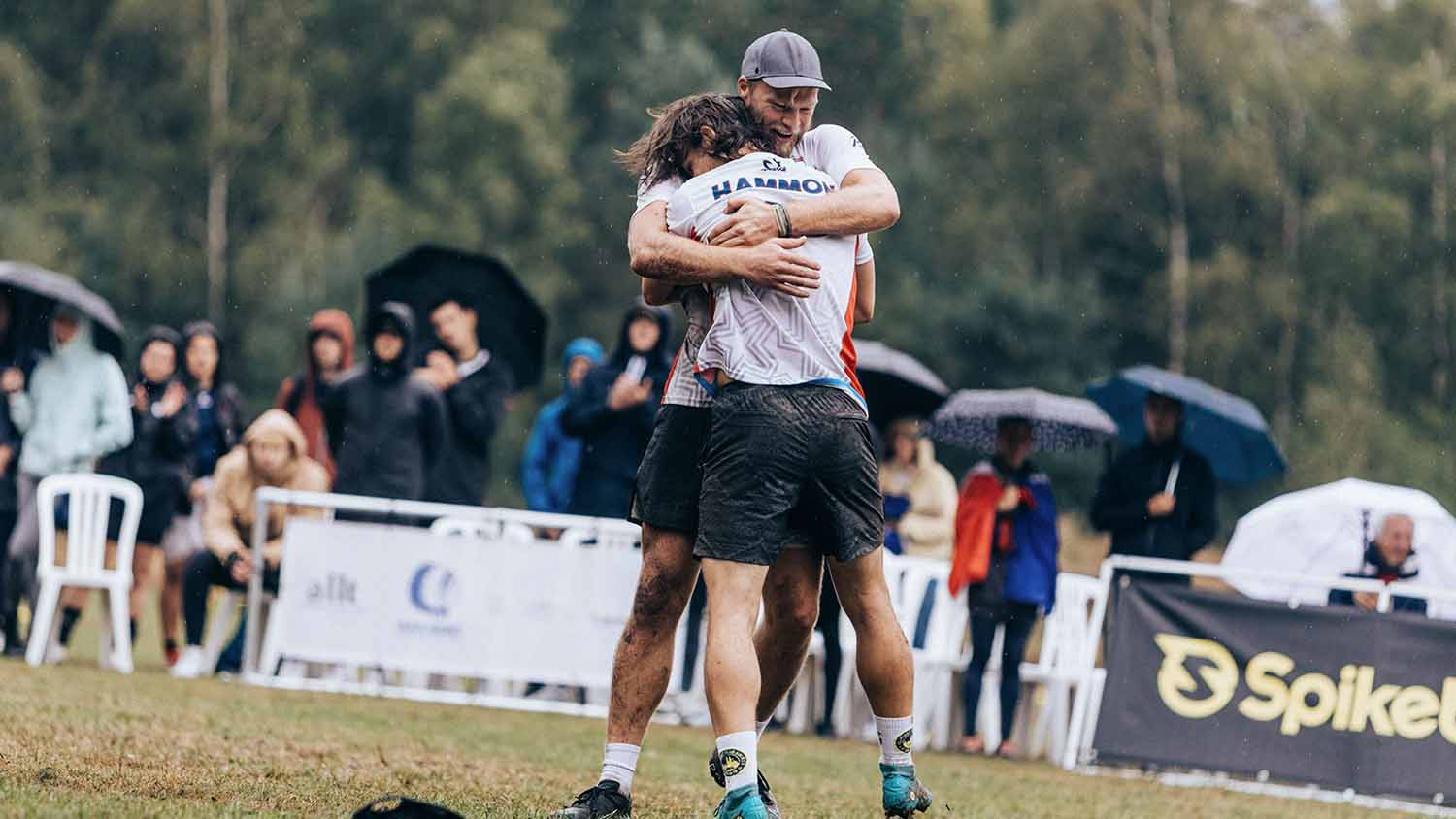 Clark Marshall and Buddy Hammon (USA) become World Champions
Photo by Corentin Bureau @yellowballcult
French team Pour Combien?, consisting of Robin Florinda and Dorian Ameziane, is poised to build upon their success from last year, where they defeated Eisentrager/Siemer and secured a remarkable T-5 finish at the 2022 World Championships. And popular French team 'Puces&dives' - Natacha Alt and Inès Paysan, will also be hoping to make a deep run through the bracket.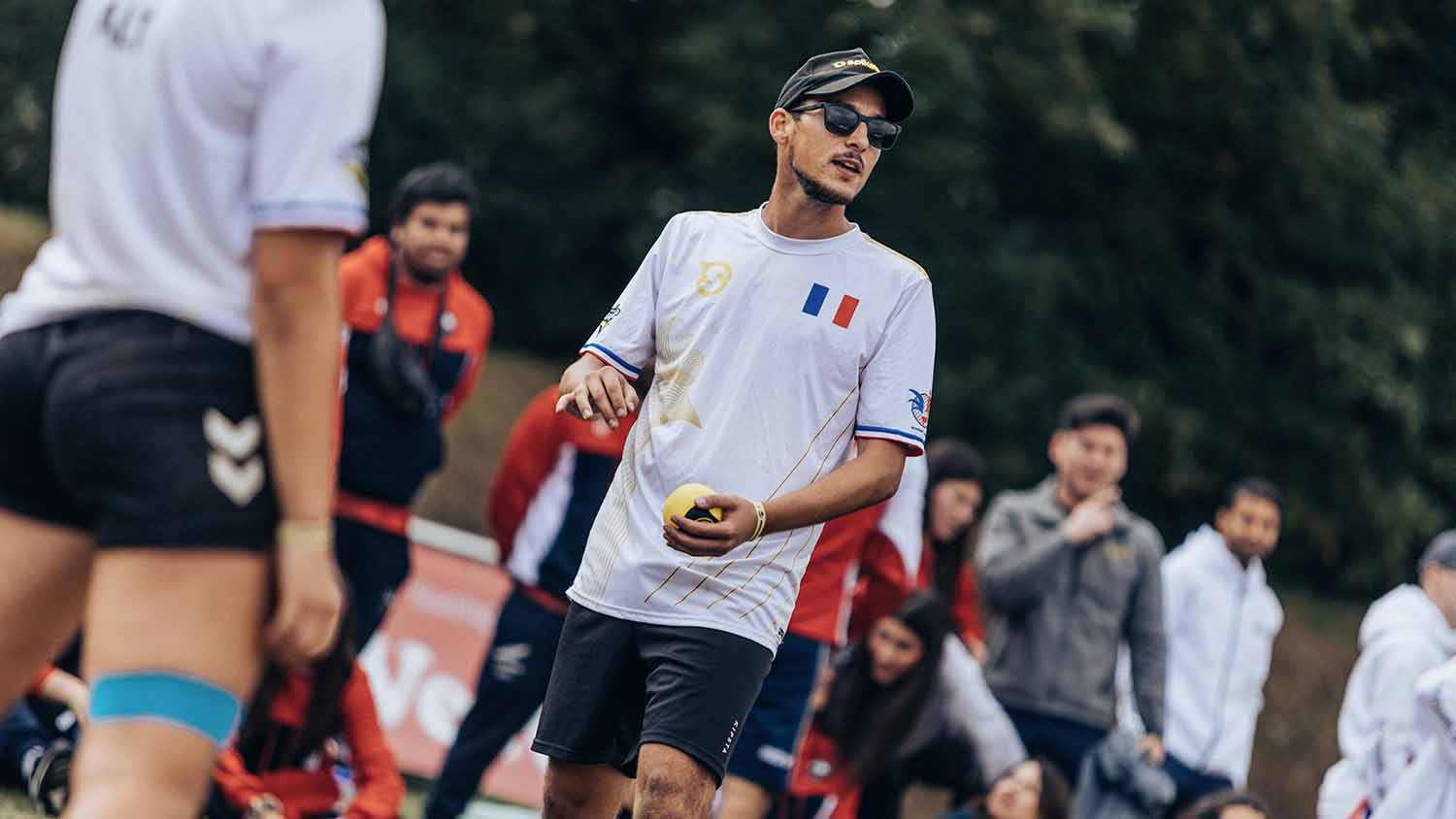 Dorian Améziane of French team, Pour Combien
Photo by Corentin Bureau @yellowballcult
Roundnet continues its massive growth in Europe, with 17 official European national associations, and Roundnet Germany (official organisation) boasting over 100 local clubs and communities. The Spikeball™ Toulouse Major represents a significant milestone for the sport, showcasing its rapid professionalisation with substantial prize money, comprehensive live media coverage, and the participation of sponsored teams and players.
The Spikeball™ Toulouse Major is set to be an unforgettable experience for players and spectators alike. Don't miss the opportunity to witness the world's best roundnet teams competing at the highest level in the heart of Toulouse!
For more information and to stay updated on the Spikeball Toulouse Major, follow Spikeball Tour Series on Instagram.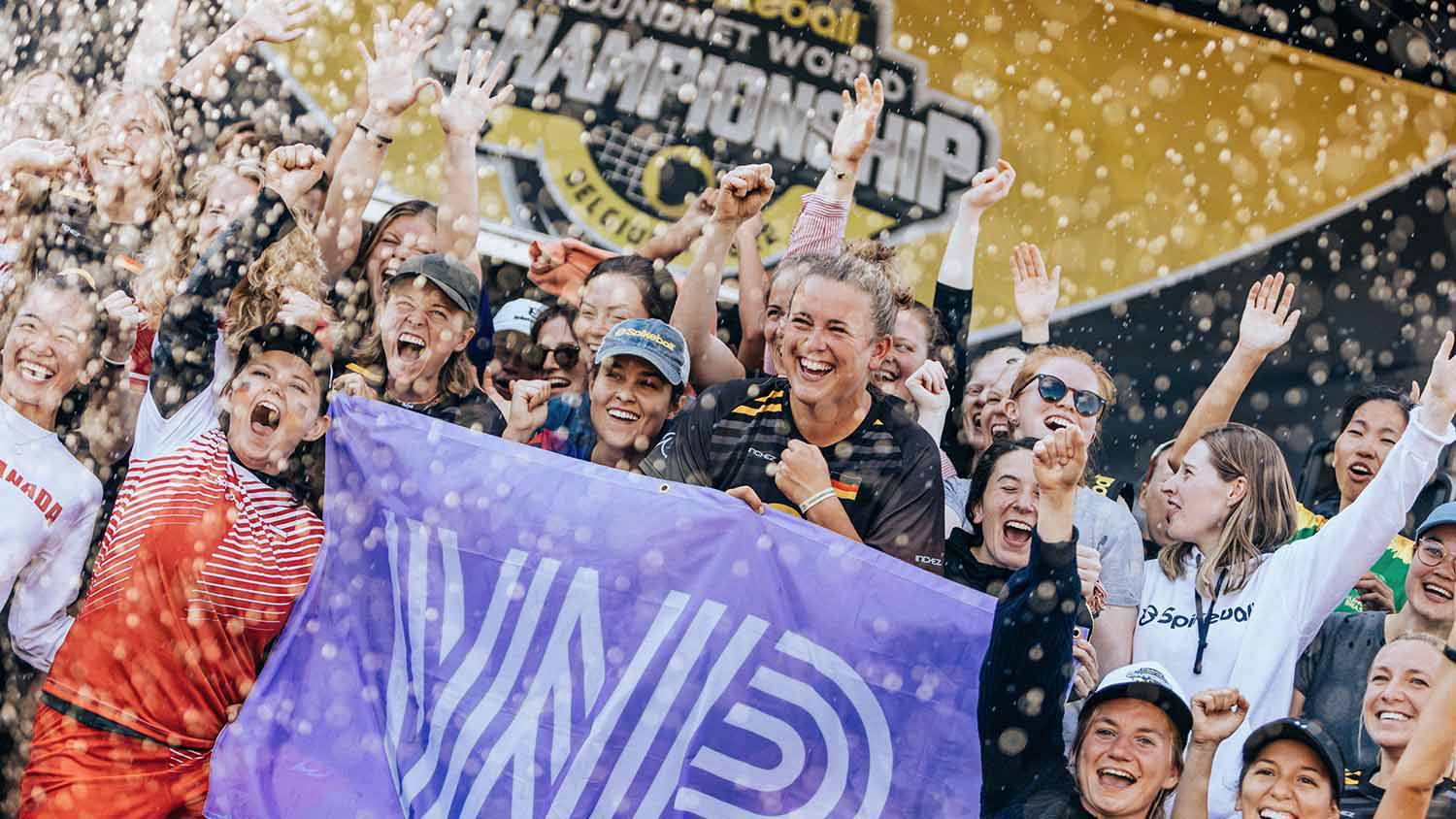 Celebrations at the World Championship, 2022
Photo by Corentin Bureau @yellowballcult
For any queries, please contact:
Ruth Troughton
Marketing Team Lead at Spikeball Inc.