Pro Kit
$99.00 USD $119.00 USD
The Original Spikeball Kit 1-Ball

shop

Usage

For standard 2 x 2 play; for fun or competitive play.
Designed for beginners or younger players.
For the serious player that has outgrown the standard set.
Net Size

22in x 18in
45 x 36in
22in x 18in
Ball Type

Standard (3.5 in diameter)
XL (6.5 in diameter)
Standard (3.5 in diameter)
Legs

5, Collapsable
6, collapsable
5, collapsable
The Original Spikeball Kit 1-Ball
Usage
For standard 2 x 2 play; for fun or competitive play.
Net Size
22in x 18in
Ball Type
Standard (3.5 in diameter)
Legs
5, Collapsable
Usage
Designed for beginners or younger players.
Net Size
45 x 36in
Ball Type
XL (6.5 in diameter)
Legs
6, collapsable
Usage
For the serious player that has outgrown the standard set.
Net Size
22in x 18in
Ball Type
Standard (3.5 in diameter)
Legs
5, collapsable
Customer Reviews
Write a Review
Ask a Question
Pro kit
We love it!! Just donated our 4 man and Rookie set to our friends at Surfari Charters-in Nicaragua! Reordered so we could replace the ones we gave! Love the new changes!! Sharing the Love of the game- Third world style!!!
06/19/2022
John Z.

United States
Still waiting- over 2 weeks
Still waiting. Very little help from Spike ball customer service. They said there was supposed to be a second order shipped/but nothing. No updated shipping, no real response with a plan from spoke all. I have ordered 3 in the past- no problems. This is a joke
06/09/2022
Steven A.

Canada
Love it!
Spikeball is a legendary game. Support the original!
05/30/2022
Kyle M.

United States
Great 2nd Set/Kit
Have had the basic standard kit for many years now. Never had any problems with it, but naturally it was getting worn, so I wanted a replacement. When this pro kit was on sale for $20 less than usual, I jumped on the chance to get it. I am by no means a pro player, not even close (only play on the beach for fun) but this kit is a great upgrade. It is much sturdier and firmer, both in the rim and the legs, which when playing on the sand is super important. Plus, I love that the kit comes with a ball pump, it's small things like that which really make the Pro kit worth it! Plus the convenient backpack style carrying bag makes it even easier to bring anywhere!
05/25/2022
Kevin C.

Philippines
great!
worth every dollar. must buy
05/19/2022
Paul H.

United States
Amazing upgrade
I had the standered set for a while but some buddies of mine decided to upgrade to the pro set. We were playing alot and the set was just the thing that we needed. It is more sturdy and the pocket is better. I bought my set because of the reasons above and I am so excited to play on it. The upgrade is worth it!
05/02/2022
Kevin Pierre J. Chuang

Philippines
Best purchase ever
worth every penny
04/25/2022
John C.

United States
02/08/2022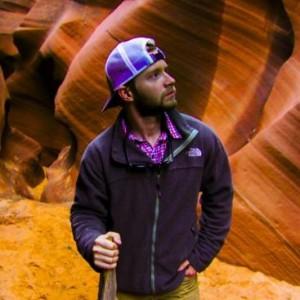 DC
Danny C.

United States
worth the upgrade
way better than the original. love the extra durability, the net, and the carrying bag. Seems to hold up well so far!
12/20/2021
Armand P.

South Africa
12/14/2021
Quy T.

United States
The upgrade you need to
Looking for the upgrade from the regular spikeball set this it
12/13/2021
Steven K.

United States
Such a great game
This set is awesome. Love this game
12/12/2021
Likhith B.

United States
Spikeball Pro Kit
This is great. I can practice using tournament level equipment and get as good as ever!
12/06/2021
Sharon M.

United States
Sem
This is. Christmas gift for my grandson.
12/06/2021
Mike M.

United States
Spikeball pro
Works great . Awesome game