---

---
Did you learn about Spikeball on ESPN2? If so, we'd like to officially welcome you to the Spikeball community! The sport of roundnet attracts players of all ages and abilities (that's right grandma, we're talking to you). Whether you're beating your friends in the backyard or making dives out at one of our tournaments, you'll be having a good time.
What is this "trampoline ball game"?

---
Lovingly known as "the trampoline ball game," or "if volleyball and foursquare had a baby," the sport of roundnet is played 2 vs 2. A player starts a point by serving the ball down onto the Spikeball net so it ricochets up at his opponents. They have up to 3 hits between them (think bump, set, spike) to control the ball and bounce it back off the net. When they miss, you score. First team to 21 wins.
Did we mention there are no sides or boundaries? Once a point starts, players can move or hit anywhere.
---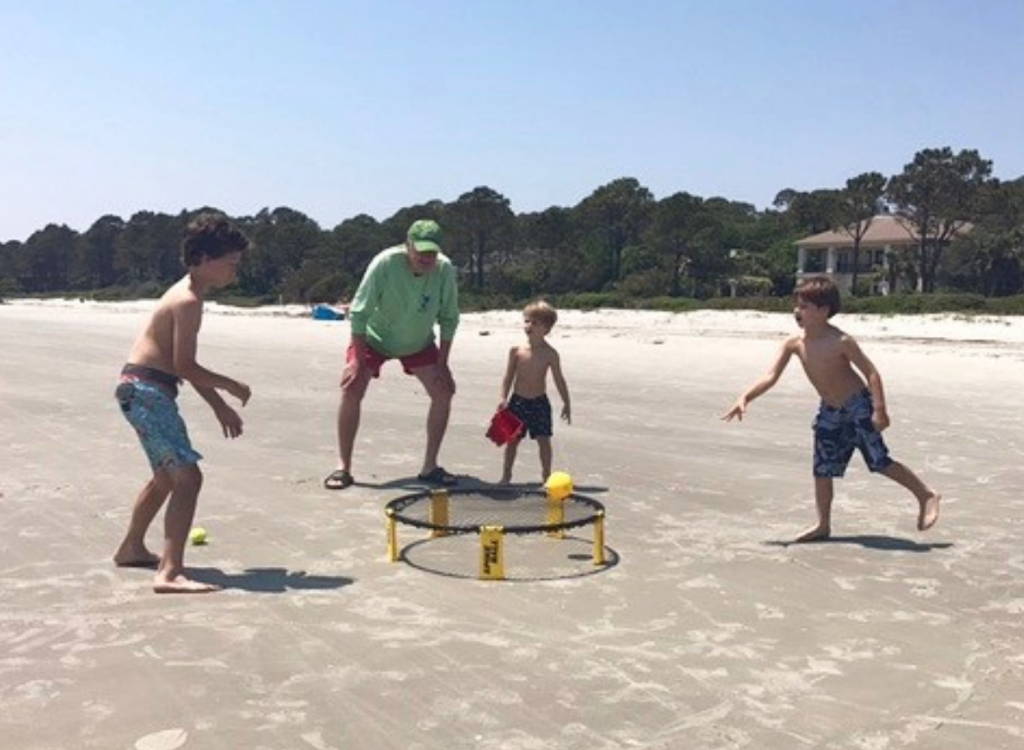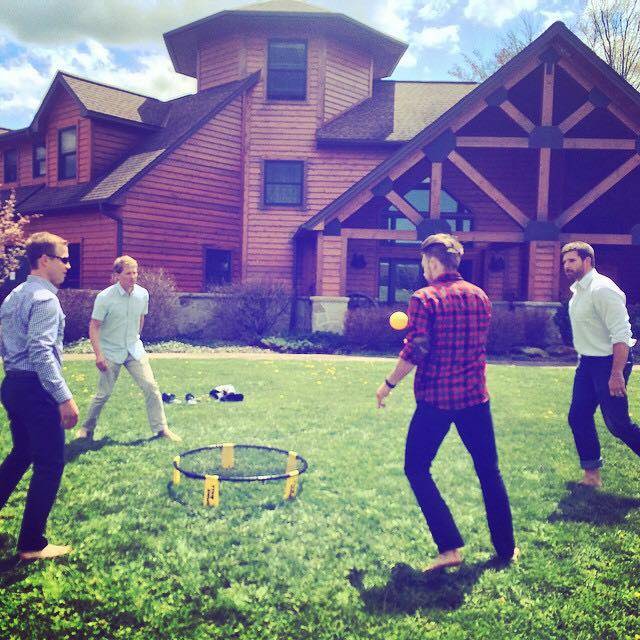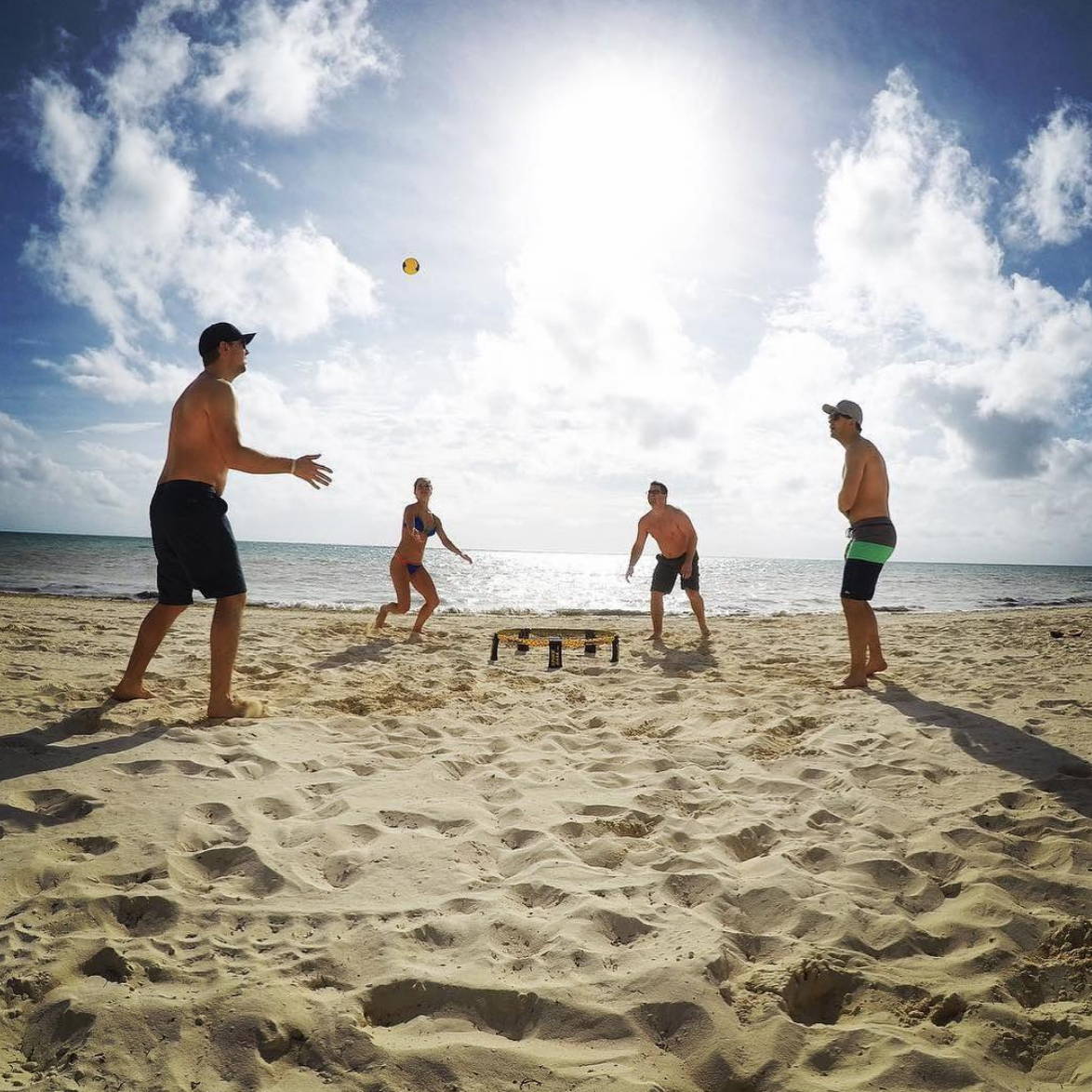 ---
If you like hanging out with friends, getting the blood flowing, and "friendly" competition then there's a 99.7% chance Spikeball is for you. Apologies to those in the 0.3%, we've tried but our product isn't for everyone J.
---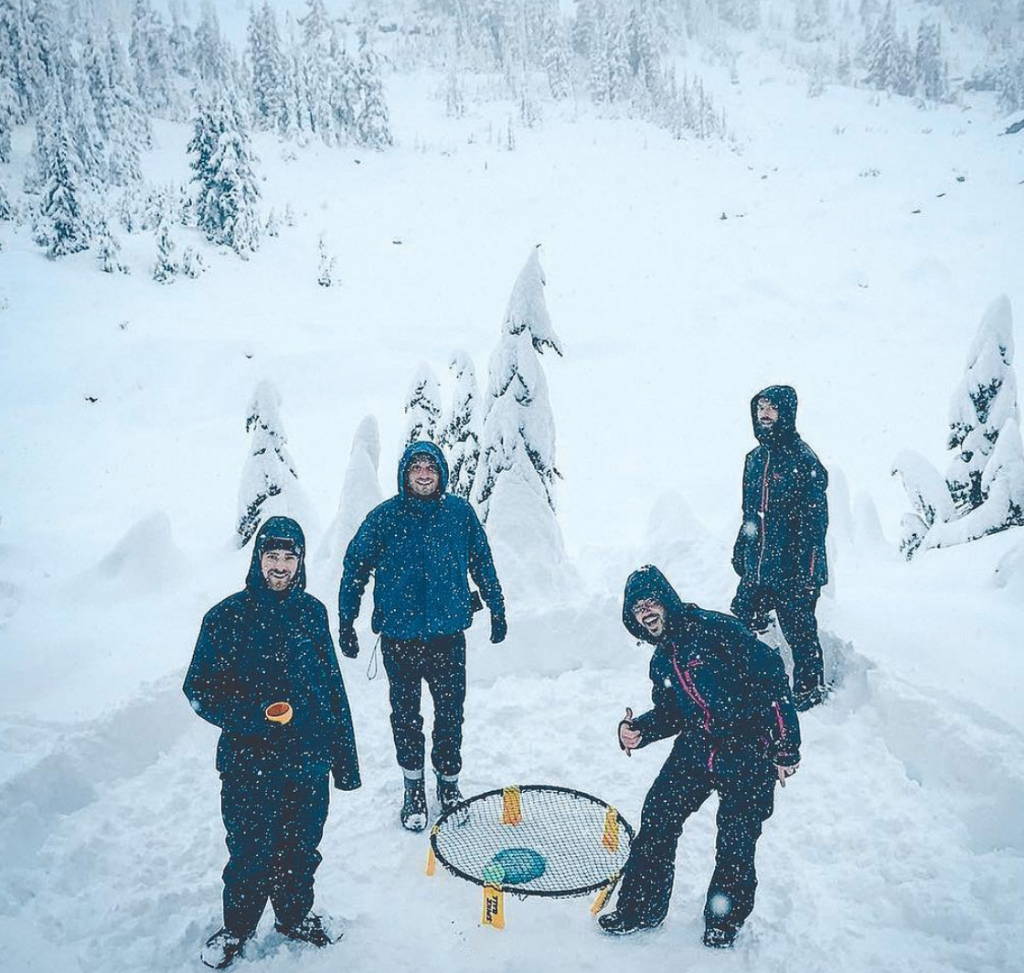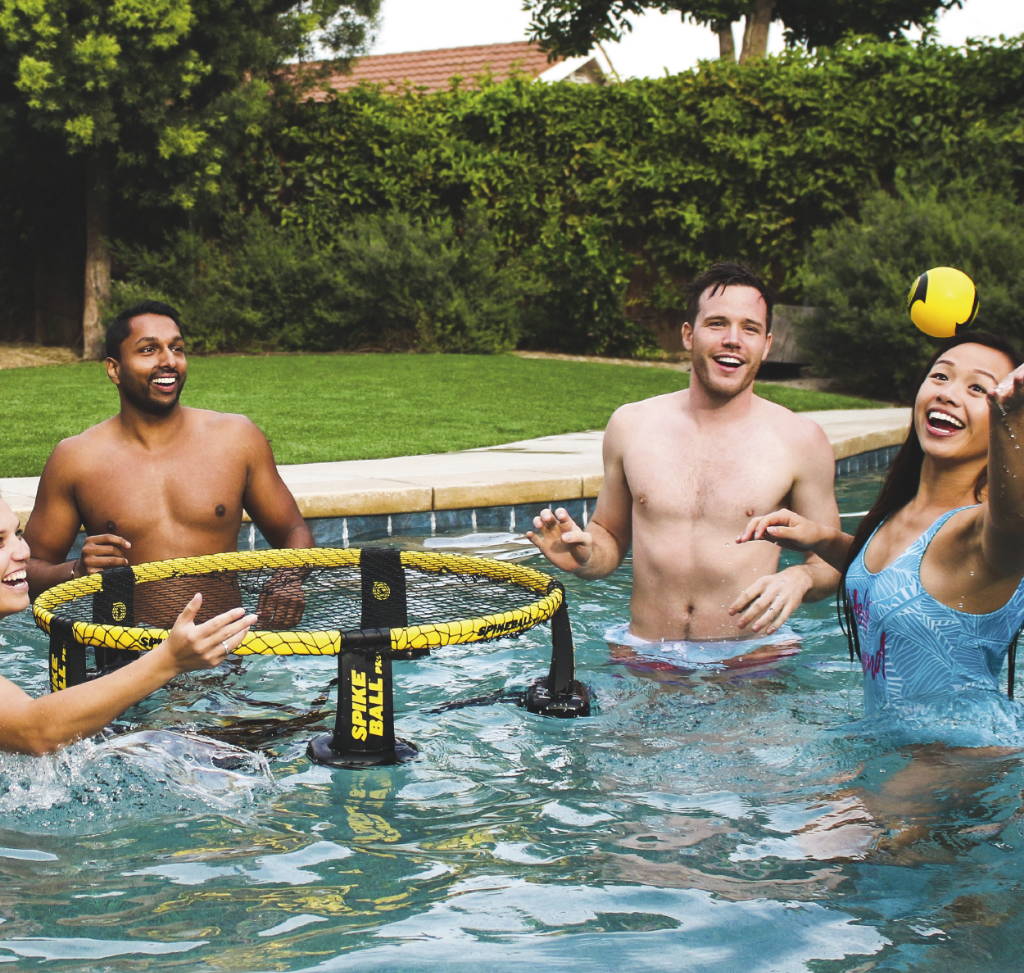 ---
Our motto is "Play Anywhere". Granted, you might have more fun in some places than others, but we've seen it played pretty much everywhere: in the backyard, on the beach, in the gym, on a campground, and even in the water (check out Spikebuoy!).
READY TO GET IN ON THE ACTION?

Just released, you can be one of the first to experience playing Spikeball, on the water.
We've taken our original logo Tri-black t-shirt and given it a little bit more pop
Whether you were able to make it out to Chicago or just watched from afar, this hoodie immortalizes the event.
USE CODE "ESPN2" FOR $10 OFF YOUR NEXT PURCHASE ON SPIKEBALL.COM
minimum purchase of $30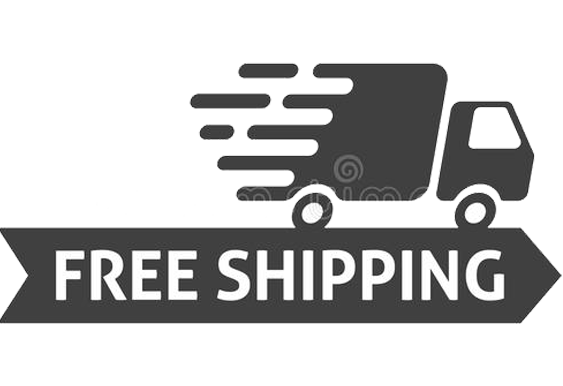 Free Shipping & Returns
on US Orders Over $50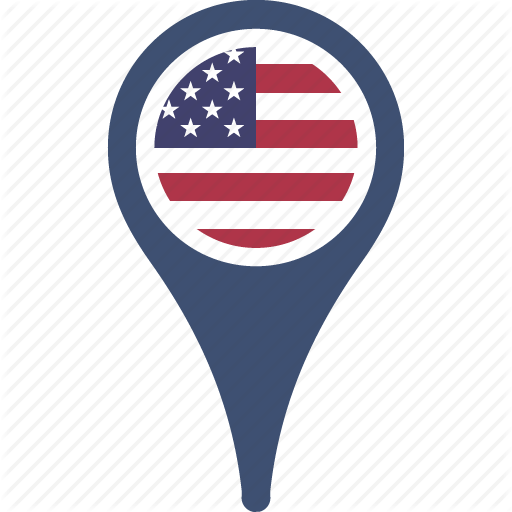 2 Day Shipping Within US
on Orders Over $50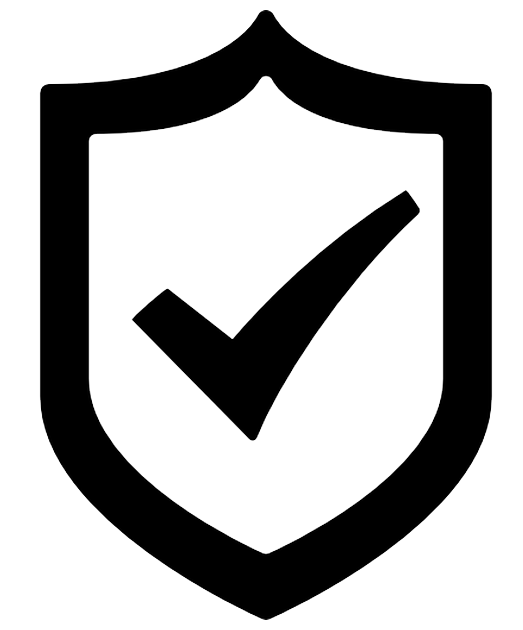 LIFETIME WARRANTY
on all Spikeball Sets
Sign up for Updates and
the latest on sales & new releases
(once you click subscribe you're set)